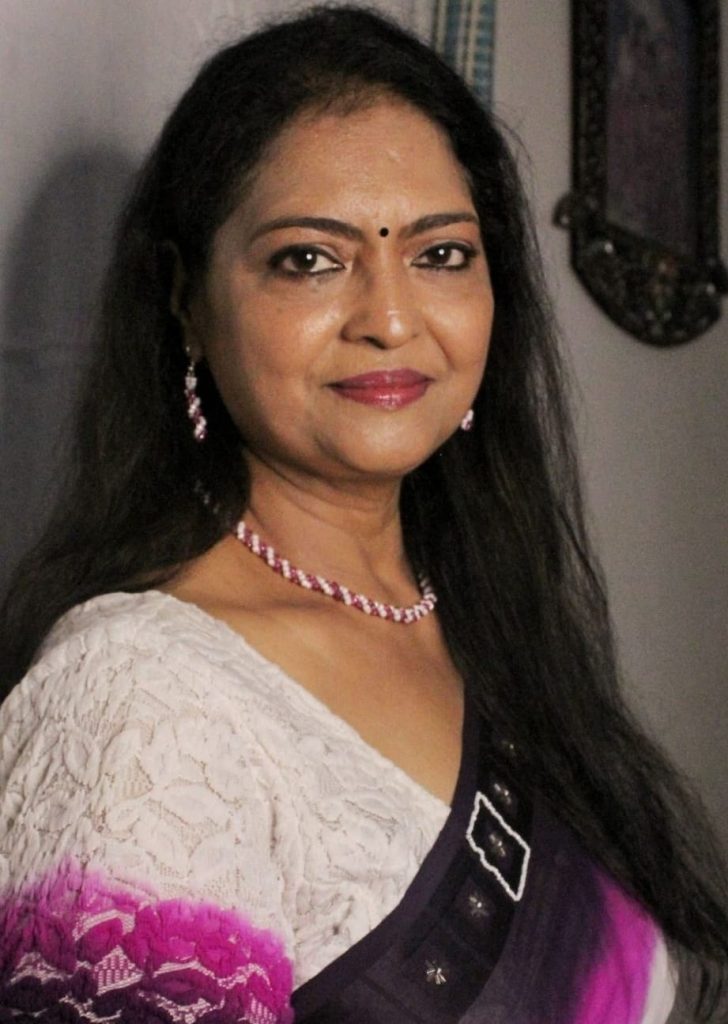 I am an educationist turned entrepreneur and proud owner of "The Vow Jewellery" A passionate beader with a decade long experience and unique creative ideas Even though I was a Science teacher I have always been fascinated by art in any form, be it Lippam work of Gujarat, Warli  paintings or the art of making stain glass lamps. Colours have always been an integral part of me, so when colours came into my life as colourful beads I become addicted to it and the results are really fascinating.
The Vow Jewellery was created in 2020 with the motto to fulfil our vow to celebrate you and make you go "wow" with our unique and exquisite handcrafted beaded Jewellery collection.
The Vow Jewellery is synonym with artistic expression and is for people who like to wear art to personify themselves.
Even I would like to give something back to the society by providing an opportunity to the under privileged to learn this art of bead weaving and help them to add to their income.
At the Vow Jewellery we make use of various bead weaving techniques to make intricate designs. We use Czech glass crystal beads, hand painted  kundan stone beads, semi-precious beads like agates, onyx, rose quartz, tiger eye, amethyst, etc, special lamp work glass beads, glass pearls, Mother of pearl, designer beads like Victorian beads and jaipuri meena beads, special imported beads like Gingko beads, super duo beads and many more. High quality German silver beads and findings are used to maintain its shine.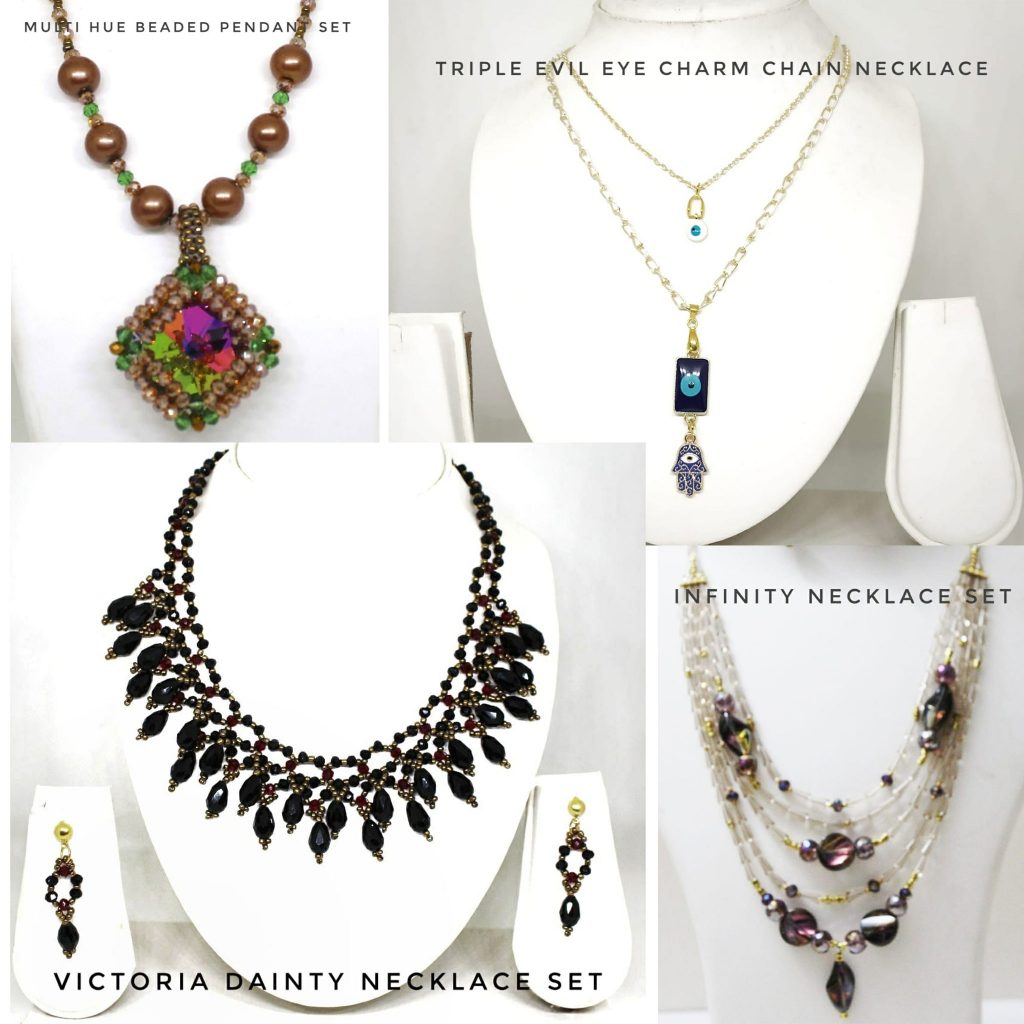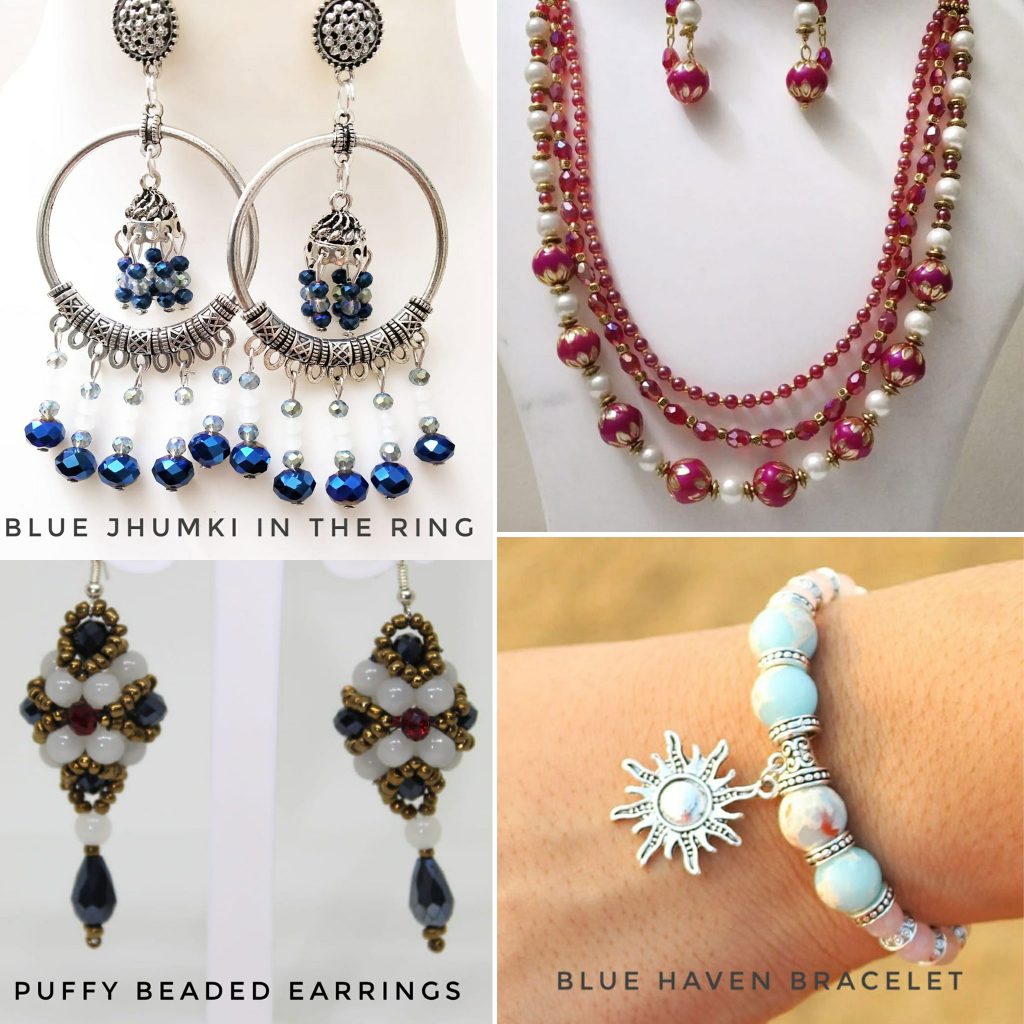 Just introduced a new initiative of fabric jewellery, making the best out of wastes, a fusion of creativity and fashion.
We have more than hundred designs suitable for everyone and for every occasion. Our collection includes heavy necklace sets, semi-precious mala sets, trendy and chic neck pieces, earrings, bracelets, pendants, evil eye chains.
Feel free to contact us!
We want to provide you with a great experience which is why we want to hear from you. Helps us bring you more of the information you love and the service you expect.
Information