Meet the Brand
Mansha is a one-stop spiritual store that creates high-vibration products that have a purpose. It is a brand led by 2 women entrepreneurs, Saisha, Founder and Mehak, Brand Director.
The brand specializes in customized semi-precious crystal jewellery, home décor, rudraksha products and other products that have natural healing properties.
We also conduct Meditation sessions, Chakra cleansing sessions, and awareness talks & workshops that are centred around an individual's holistic development which includes physical, mental, emotional & spiritual aspects.

USP: All Mansha products are crafted with crystal combinations that have a specific energy focus, providing a perfect balance between beauty and utility for everyday use. Each Mansha piece is lovingly energized by the Founder, an Ascension Coach & Intuitive Energy Worker.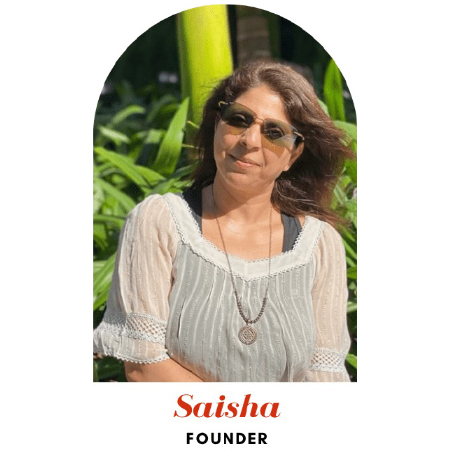 Meet the Founder
Saisha, the founder of Mansha, is an Ascension Mindset coach and an Intuitive Energy worker for the past 18 years.  She did her M.B.A in Marketing and after acquiring knowledge in various fields like Dietetics & Nutrition, Yoga, Laws of Attraction, and Angel card reading to name a few, she did her PG in guidance & counselling.

Her intuitive powers took her on the path of healing & counselling and today, she is a certified 'Journey Accredited Practitioner', a globally recognized and critically acclaimed transformation and emotional healing method. She plays the role of an Ascension Mindset Coach and has guided and inspired many people from various professional fields in all walks of life in realizing their true potential and helping them break free from challenging life events.
Brand director
"Art nourishes a soul and a soul personifies an art". Going by the wise saying and harbouring her soulful ties, Mehak embarked upon an artistic voyage. Having a creative bent of mind, she studied Design at NIFT, New Delhi and to further explore the functioning of the creative industry from a management point of view, pursued master's in Fashion Management from London College of Fashion.
Mehak has been associated with the fashion industry for over 11 years now and has worked majorly in Global fashion buying houses and liaison offices for US & European brands and retailers, specializing in product development, business development and sourcing. Working on design ideas from scratch for a home-grown brand has been her dream. The opportunity to rekindle her interest in jewellery, crystals and all things natural came in the form of Mansha.
Product service/categories
Spiritual products
Crystal bracelets, necklaces, pendants, earrings, Rudraksha jewellery, Pyramid energy boxes, Crystal wands, Tumbles, Pyramids, Selenite charging plates, Raw clusters, Crystal Face Rollers, Gua Sha sets, aroma candles and more.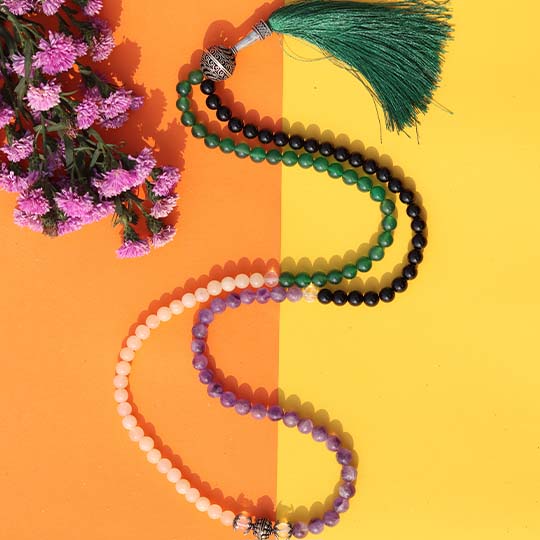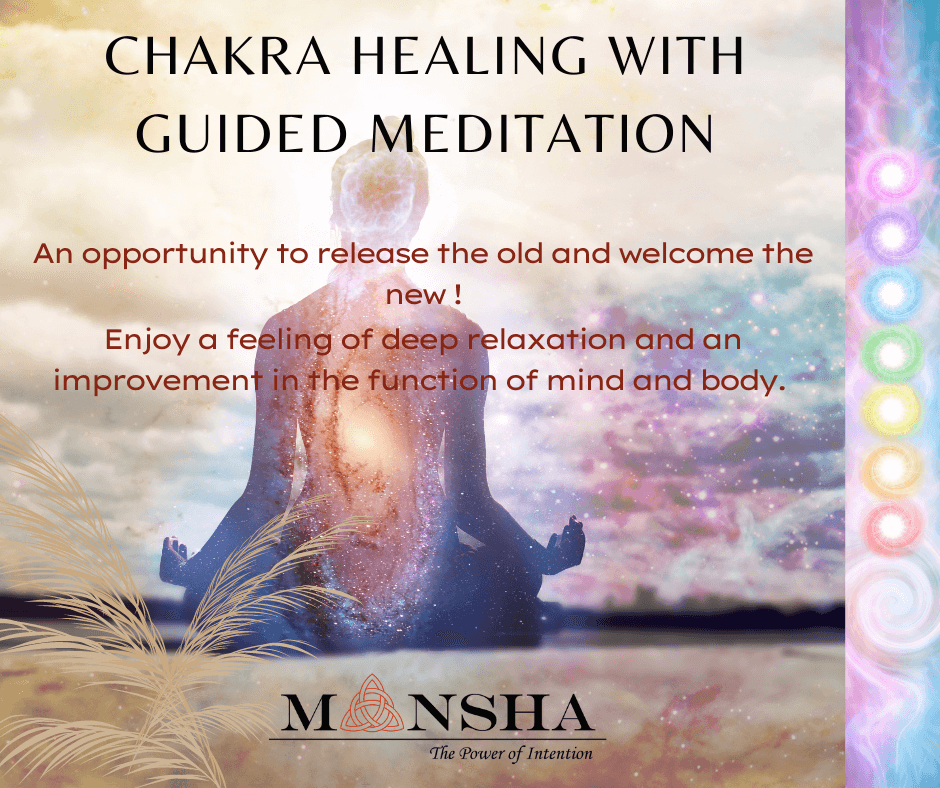 Meditation sessions
Guided & channelled group meditation sessions, mantra chanting session, Shreem healing session and Chakra cleansing sessions.
Awareness talks
Awareness talks & workshops on topics that are centred around an individual's holistic development which includes physical, mental, emotional & spiritual aspects.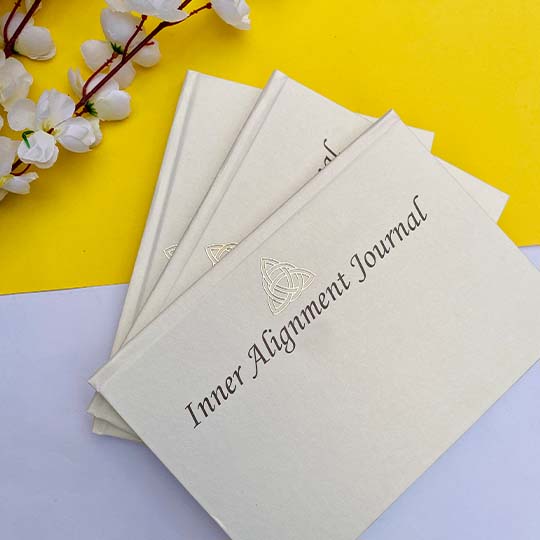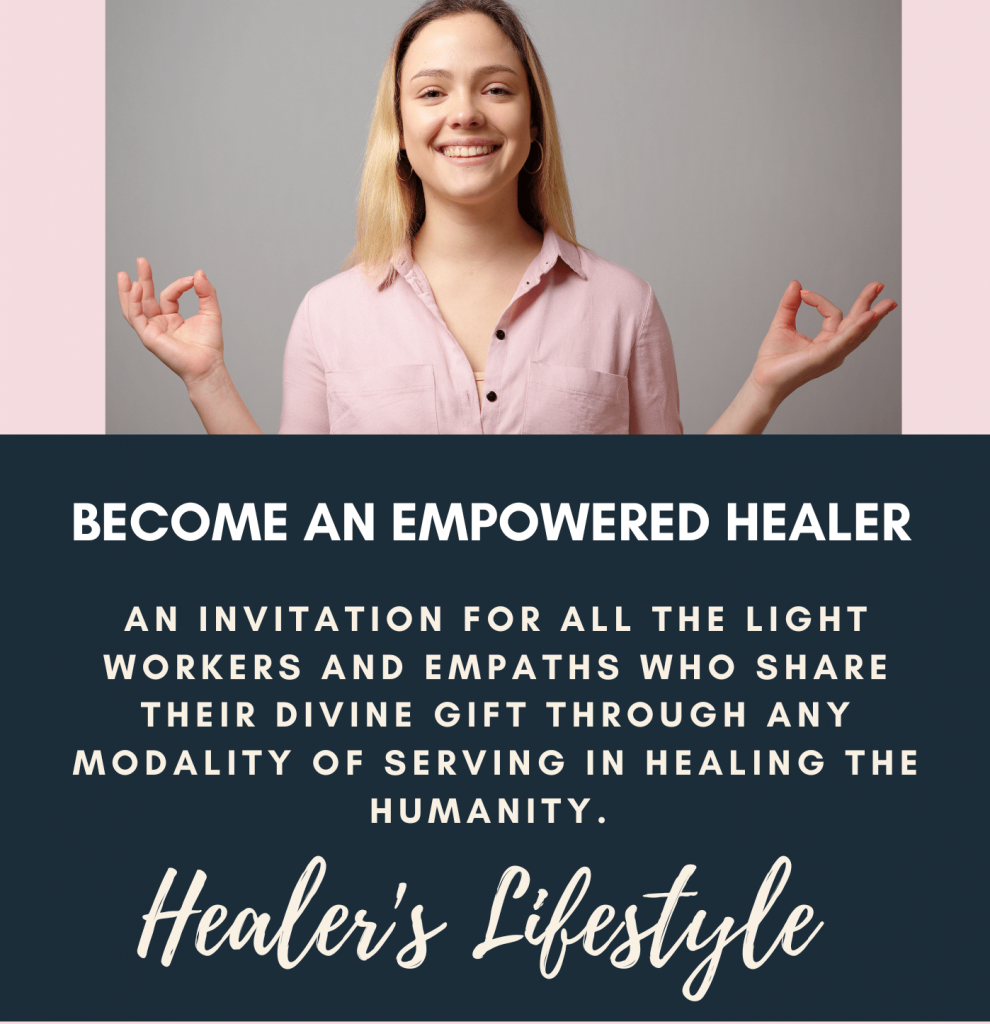 Healers Lifestyle
Become an empowered healer – an invitation for all the light workers and empaths who share their divine gift through any modality of serving in healing the humanity. A healthy body and a healthy mind are not enough anymore. Healthy emotional protection, knowing your constitution and working according to that is what gives you best results with abundance.
Feel free to contact us!
We want to provide you with a great experience which is why we want to hear from you. Helps us bring you more of the information you love and the service you expect.
Information