"Nothing in life is to be feared, it is only to be understood. Now is the time to understand more, so that We may fear less."-Marie Curie
Rajni Gobhil – a force to be reckoned with in the world of social entrepreneurship and philanthropy. Her unwavering dedication towards digital empowerment of solo women entrepreneurs in small businesses is nothing short of inspiring and extraordinary.
With her tireless commitment to empowering women entrepreneurs, she is Revolutionizing the way these business owners present themselves online, giving them the tools and confidence they need to succeed.
During the COVID-19 outbreak, she saw the need for online skill trainings but the challenges she faced while building a website for the cause were eye-opening.
Here's what she realized –
1.  Creating an online presence is challenging and expensive, especially without the right skills and resources. The cost of website maintenance can be high, including hosting, domains, SEO, and other outsourced services.
2. Standing out as a solo women entrepreneur in today's digital world is not easy when you don't know whom to trust, which tools to use, or where to turn for help.
To better understand the pain points, she spoke to solo women entrepreneurs and found that agencies charged hefty amounts of money for promotions, while the process of creating a website was equally exhausting. Most of them were struggling to establish a strong online presence and the problem was too real. This incident inspired her to fill the gap for these entrepreneurs.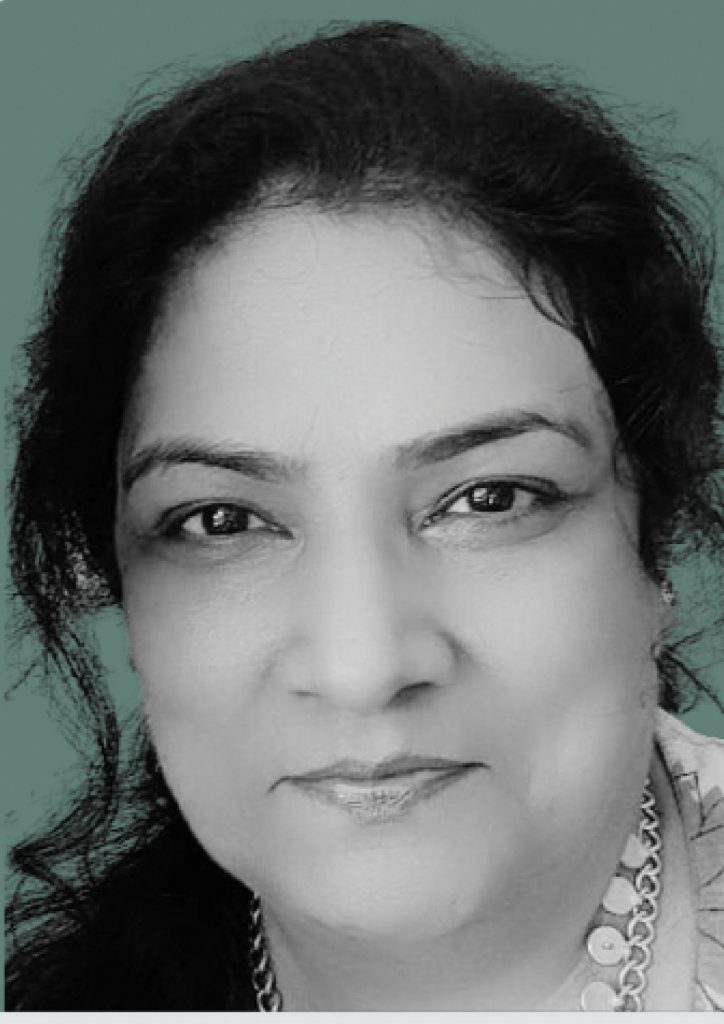 Rajni Gobhil
A philanthropist and Social entrepreneur
Digi-powering solo women entrepreneurs
With the Aim to help women entrepreneurs to take their business to the next level beyond social media ,build a DISTINCTIVE identity for themselves and a BRAND for their businesses with our free guidance on branding communications for marketing. It is About helping them convey their talent & expertise, feel seen, validated and confident by advocating their businesses and conveying their messages online through our business _bio website platform.
To address all these challenges and to change all that , she founded "Meripehchan.Me"
But that's not all….
 As a visionary leader, she is helping the women entrepreneurs from small towns by not only offering them a FREE website to establish a robust online presence, but also equips them with relatable training in digital marketing and branding communications. Her efforts provide a strong foundation for these women to thrive and succeed in a world that can often be challenging.
She believes in minimalism wherever possible! and understands that Building trust and credibility is one of the most important things a business can do in the digital age and distinctiveness is the key to be seen and heard! Her Business bio platform MeriPehchan.Me is about providing them website by writing their impactful business story in a minimalistic way and seamlessly connect their webpages to share it on their social Media and other platforms.
She boasts an impressive academic background, holding an M.Phil in Operational Research with Computer Science from the University of Delhi. She has also achieved an advanced certification in Digital Marketing and Communications from MICA, specializing in the highly sought-after fields of branding and communications. Her extensive education and specialized knowledge have enabled her to be a true leader for digital entrepreneurship and empowerment.
As a member of the FICCI(Federation of Indian chamber of commerce and industries) FLO Delhi chapter, through her work on the SWAYAM and WE SKILL projects ,she has spearheaded powerful women empowerment initiatives that have connected aspiring entrepreneurs to the resources and guidance they need to succeed.
If you are a solo women entrepreneur, CONNECT NOW to get –
1.  A uniquely crafted website for your business which is not only search engine optimized but also totally effortless to have and manage and extremely affordable
2. A 30 minute FREE call for guidance on building 'IMPACT BUSINESS MODEL"
While her social work has primary focus on women's empowerment, she has also played a pivotal role in supporting a multitude of local and global causes as the President and Project Chairperson of the Cybercity Lions Club, a chapter of the Lions Clubs International.
Her mission extends beyond the empowerment of women entrepreneurs; it's about creating a better future for all. Her relentless dedication and impactful work have garnered her numerous awards, mementos, and certificates of recognition, a testament to the transformative impact she has made in her field.