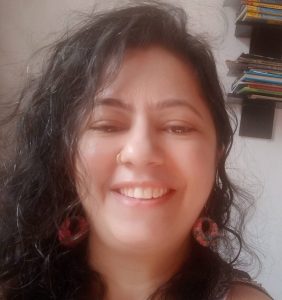 Myself Suprabha Paul , a mompreneur by profession.  My business is my choice and I Love doing what I do.  
My dream was to create a brand which tries to introduce a newer and more innovative way to gift, also tries and establishes the need for personalization, creativity and uniqueness to enhance the value of a gift.
So HUGS was created to  help communicate clearly how much meaning and value the recipient holds in the givers life and help them make it a memorable experience which is likely to lead to a greater emotional connect between individuals.
When we discovered a certain segment in the society where people or sellers are offering items without any compassion or feelings for the buyers who actually want to buy certain things for their loved ones curated and personalized. Also we found that there was a major disconnect between the quality and the thought process that went into making them.That's when the idea for HUGS (Hamarey Unique Gifting Solutions) developed.
As an artist myself ,curating gifts and personalizing items for others has been a satisfying experience. We discovered that our clients loved our curated approach to providing them with unique gifting options for one person to multiple clients. Our personalized approach towards our clients give them confidence in knowing that they have been heard and that their gifts is an extension of their intentions.
We provide sustainable and memorable gifts that our clients want to keep and share. The aim of our company is to enlarge our business by meeting the needs of our clients and exceeding their expectations with best service, top quality products at most competitive pricing.
Hoop Art – Embroidery Hoop Art has soared in popularity over the last few years, and while embroidery itself isn't new, displaying it as wall art within the hoop that enabled its creation – thereby highlighting the craftsmanship and process behind the piece – is a very recent development.
Be it a wedding anniversary, birthday or any special occasion,we can help u creating memories through this beautiful and attractive art form.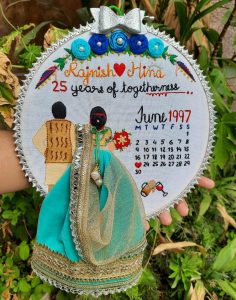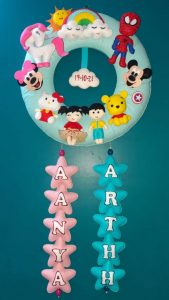 Felt Art – Make a statement on your wall or door with a personalized name bunting.Our little clients love seeing their favourite characters embracing their names hanging on the door or the wall of their room.
One can choose the colours as per the décor, choose the characters as per the kid's choice. Fridge magnets,Personalized passport covers,etc are some recent inclusions in the said category.
Resin Art – Resin Art includes any project that is made with epoxy resin. You generally pour resin into a mold and allow it to harden. But some resin projects involve extra steps like inserting photos, dye, or decorative elements. 
Jewellery, Coasters, Serving Tray, Wall Art, Hair Accessories, Game Boards, Keychains, Resin Bowls, Personalized Name Plates, Picture Frames are some inclusions under this art form.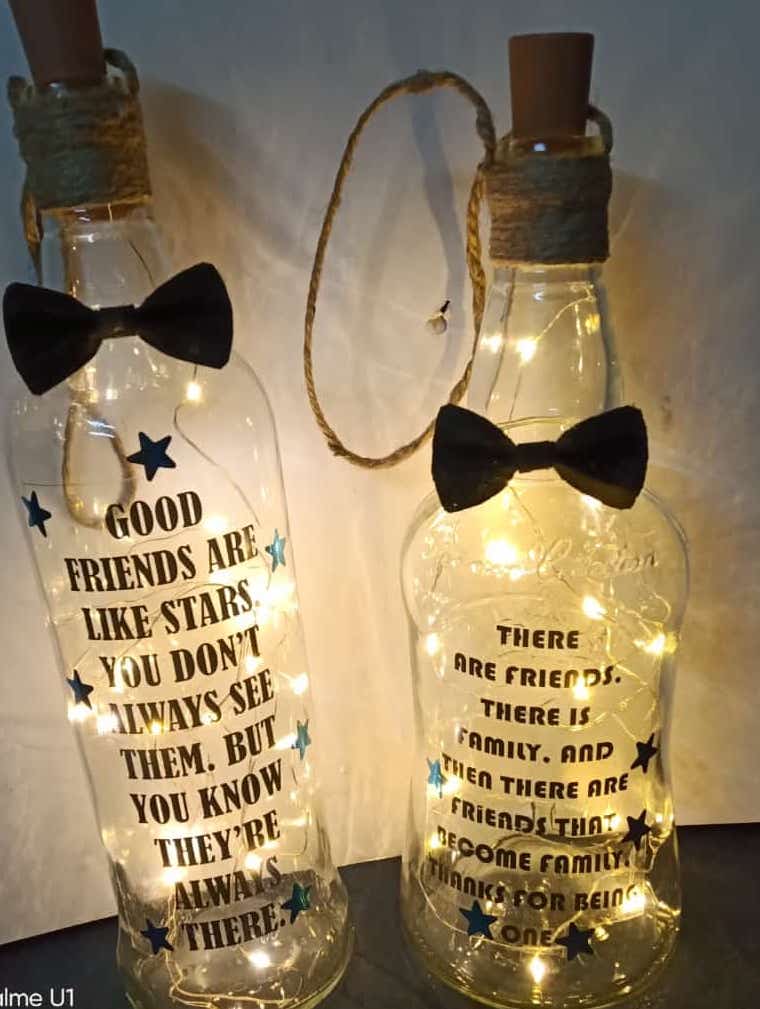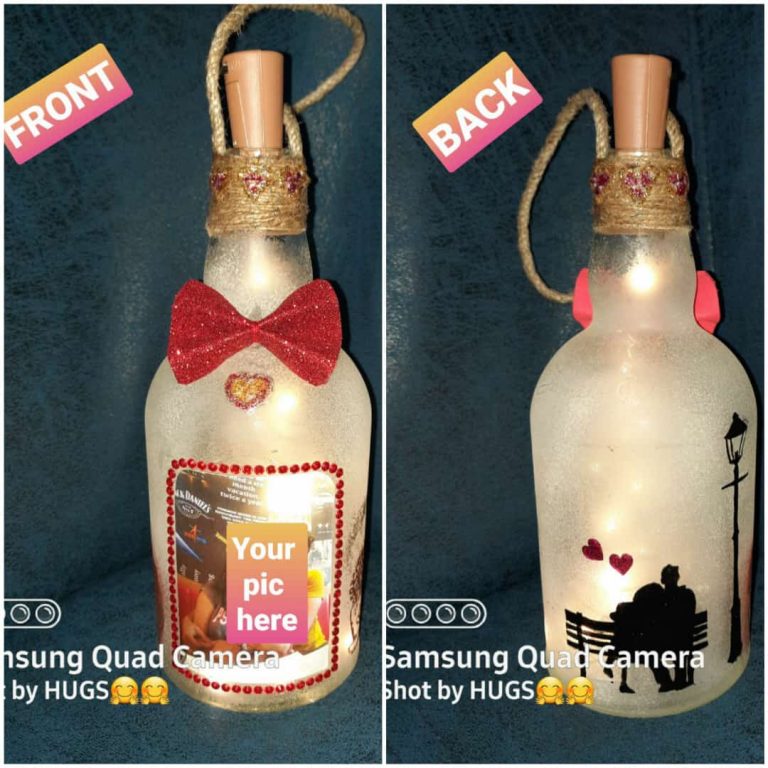 Bottle Art – We also try to give a little back to the environment with help of our bottle art… we reuse old glass bottles and turn them into a beautiful lamp customized as per occasion and choice of clients.
Information
Feel free to contact us!
We want to provide you with a great experience which is why we want to hear from you. Helps us bring you more of the information you love and the service you expect.