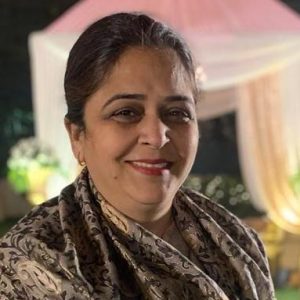 Ever Since I saw my elders doing Embroidery using Bright Colors fascinated me & I decided to pick-up Phulkari Work.
I've Learned & also Taught in the Institute the Art of Embroidery.
Now, at my Brand Mim'z Creations, I've started Creating the Traditional Art of Phulkari Dupattas, Suits, Baghs, Potlis, Bed Sheets and much more. 
Our Products are Handcrafted by Original Artisans and are Guaranteed for their Quality. We offer 'Exclusive Ethnic Wear of Punjab'. Variety of Phulkari suits, Phulkari Dupattas, Hand Painted Suits, Hand Work Phulkari, Gotta Work Suits, Khaddhar Bagh, Phulkari Bed & Cushion Covers, Kota Doria and much more….
Phulkari refers to the Folk & Traditional embroidery of Punjab. Phulkari means Floral work, the designs include not only flowers but also cover Motifs and Geometrical shapes. The main element of Phulkari embroidery is the use of Darn Stitch on the back side of coarse cotton fabric with colored silken threads ( kachcha resham). 
The Traditional Varieties of Phulkaris are large items of cloth and include Chope, Tilpatr, Neelak, and Bagh, the embroidery covers the entire garment so that the base is not visible. Further in contemporary modern designs, simple and sparsely embroidered dupatta, shawls, jackets, etc. are made for everyday use and are referred to as Phulkaris whereas clothing items that cover the entire body, are made for special and ceremonial occasions such as weddings. The Phulkari work continues to be an integral part of the Punjabi wedding.
Crafts like Phulkari have evolved over the centuries. Traditionally women would embroider Phulkari without using the stencil. Women clean their courtyard to begin the process of embroidering Phulkari, folk songs would be sung on this occasion." Ih Phulkari mari maan ne kadhi /Is nu ghoot ghoot japhiyan paawan." " Ih Phulkari mari maan ne kadhi /Is nu ghoot ghoot japhiyan paawan." Folk songs like these indicate the emotional bond that the girls had with the work embroidered by their mother/ grandmother.
Traditionally women would begin to embroider the Bagh when their son/grandchildren were born to be given to their future brides. It also passed from one generation to the next. It was worn by women all over Punjab during marriage and festivals. This is purely Domestic art which brings colours into day-to-day life. Such efforts to present the art of Phulkari have influenced its revival. We all know it's a Traditional Hand embroidery art of Ancient Punjab. Over the years, with the advent of Machines, this art lost the interest of the Artisans, because Machine Embroidery is fast and is more economical than Hand Embroidery. 
My name is Gurinder Bhullar and my brand name is Mim'Z Creations. I started exhibitions just as a hobby. But when I saw in the market that everything, like all types of clothes, same suit, and same cloth, same Phulkari, but all done with machine. Somewhere a part of the vintage Phulkari handmade was missing. Now the challenge has come how to revive the art. Because the artists of vintage work are also negligible. 
I started approaching the artists personally and now It has been more than 2 years that many artists are  working with me. Earlier I had 2 people who worked with me for Phulkari. But now by approaching the people, there are 25 people in my team. Whose daily bread works on this. They work with full dedication.These artisans are not educated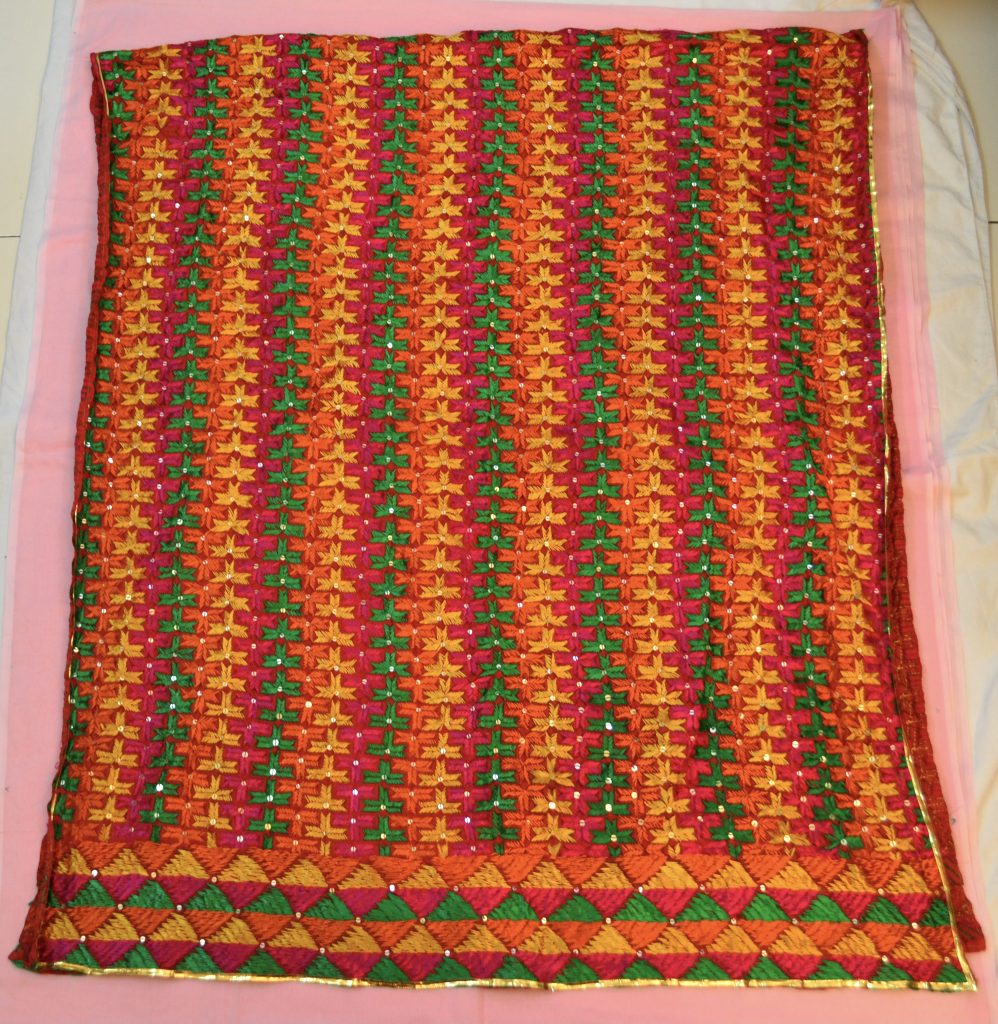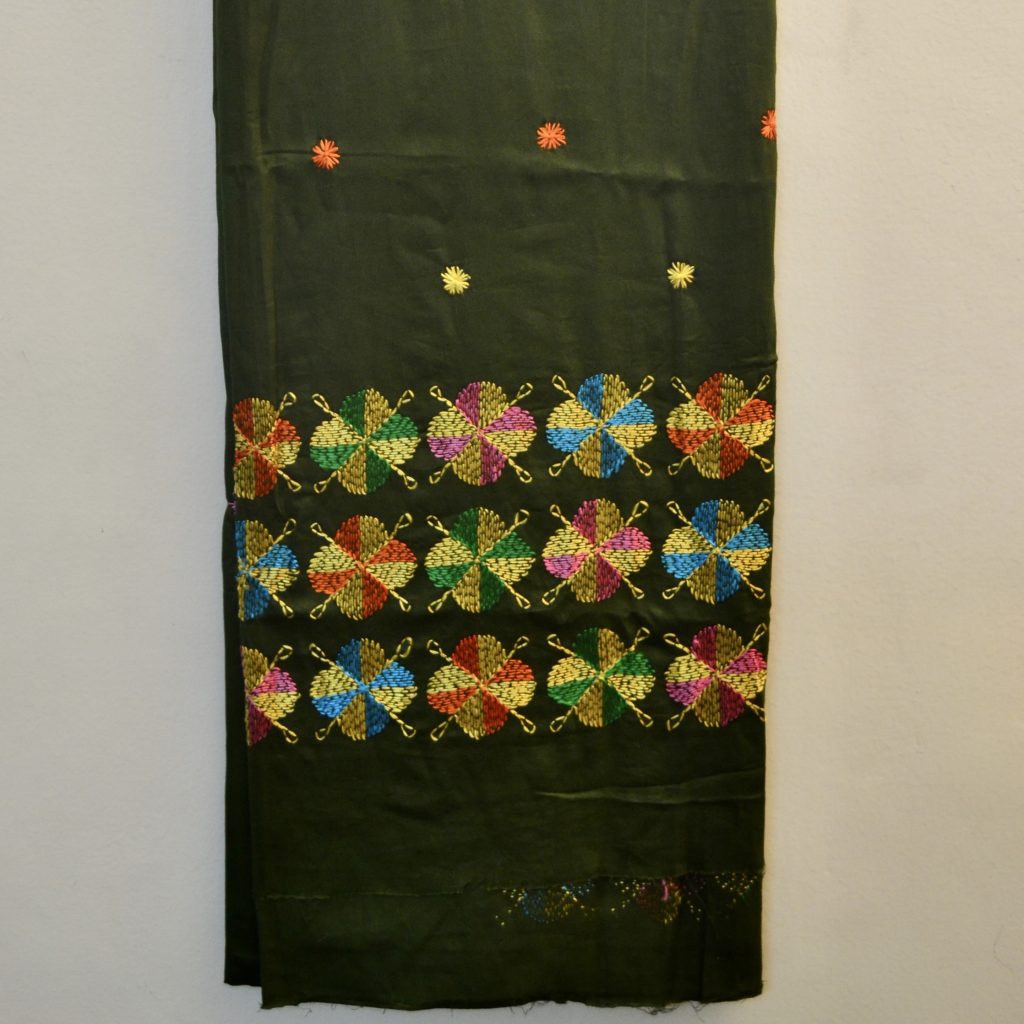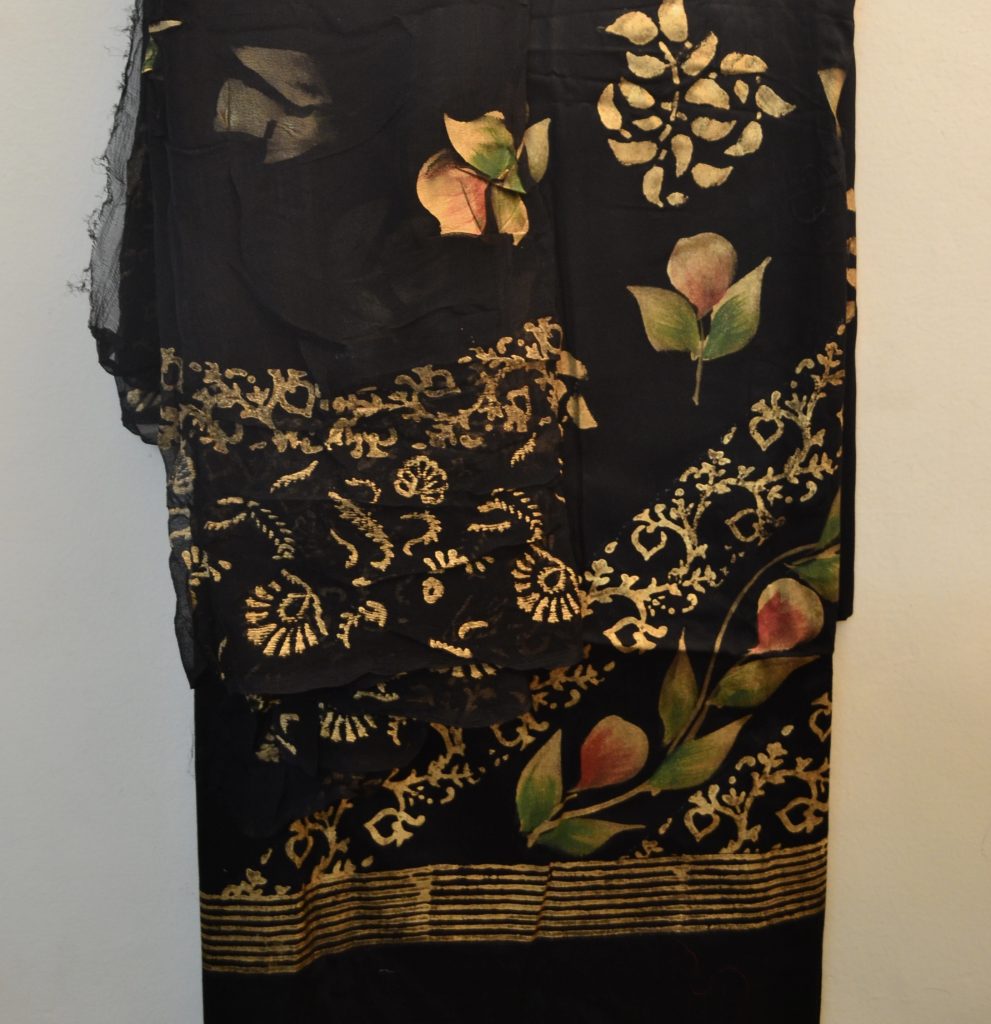 Information
Feel free to contact us!
We want to provide you with a great experience which is why we want to hear from you. Helps us bring you more of the information you love and the service you expect.