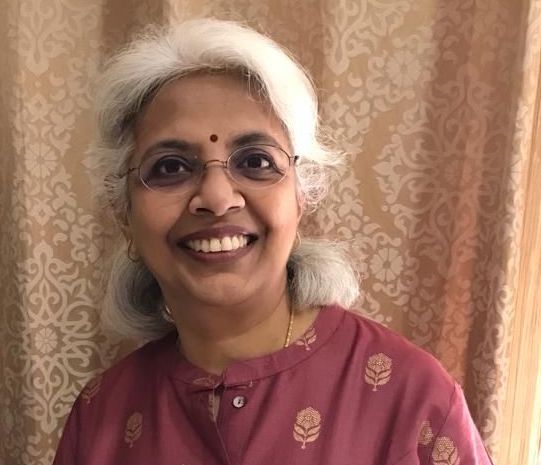 "Formal education will make you a living, self education will make you a fortune." – Jim Rohn
Beena is a Certified image consultant and soft skills trainer. She is also a money coach for children and families. She comes with over 25 years of diverse experience from Soft Skills Trainer to Certified Image Consultant, Financial Literacy Education to Money Coach while working in garment export houses, studying Fashion & Design, and being a leader & coach at Landmark Worldwide. Her mission is to make a difference in peoples lives through her financial literay and education courses.
She has curated courses under the name of 'Money Mantras'
Beena is a qualified Image Consultant, from the Image Consulting Business Institute. The program is structured by Judith Rasband, the first Certified Image Master in the world. She has also successfully completed the "Train the Trainer" course certified by the National Accreditation Board for Education and Training (NABET), Government of India and the Scottish Qualification Authority (SQA).

She has done the financial courses offered by Women on Wealth, which has enabled her to take charge of her personal finances and investments.
She has also Completed courses of Women on Wealth on personal finance and stock investing and Studied with her Mentors in Personal finance and Stock investing Mac Attram, Ravi Padmanabhan, Apurva Parikh.

She has conducted free sessions for children on 'Steps to Success' in collaboration with Lions Club Gurugram Cybercity and Karyashala Foundation and ​​onboarded as a trainer in Karyashala Foundation, in Gurugram.

She guides children and their parents in understanding the wheel of life and its various aspects, setting up goals, living those goals with the vision board, time management and techniques to achieve these goals for success.

She also conducts training sessions for parents and children on the basics of finance, general financial literacy and personal finance management for women.
■  Programs & Workshops ■
Naandi Foundations pilot project NStars
Playing an active role in Naandi Foundations pilot project NStars, in Gurugram, she has worked on training girls above 15yrs in communication skills, presentation skills, interpersonal skills, financial literacy, leadership skills, etc
Personal style Management-women
Thanks to her experience in Fashion technology and Image Consulting, she has given several lectures for ladies on personal style management, colors and how to use it when they construct garments for clients.
Kids Financial starter kit
She has designed and successfully delivered 8 batchs of "Kids & Money – a Financial Starter Kit for Children" aged 8-14 years.
Wheel of Life ,GOAL setting ,VISION Board & TIME management
" Have you had this feeling of wanting more out of life …. but don't know where to start?
Know where you are on the Wheel of Life and How to define your Steps to Success,Get clear on what matters most in your life, Stay balanced and focused on the right things in life, Create your own measures of success, Learn this simple process, apply it for yourself and start seeing results.
Learn to create vision board to depict goals & dreams in all areas of life, participants to understand the importance of living with goals, how to set them and keep them alive through vision board.Participants understand the importance of time management, various techniques and tips, and how to plan to achieve their goals in set time periods.
She is a Senior Trainer at Ample Courses, Banglore and conducts corporate trainings online on the following topics – Presentation Skills, Written Communication, Group Discussion, Email Drafting, Time Management, Stress Management, Leadership Qualities, Work Ethics, Emotional Intelligence, Decision Making, Problem Solving and Critical Thinking.
Financial literacy for women & children
She has delivered sessions for women, especially homemakers to be financially aware, literate and start saving for their future along with helping them raise financially literate children. 
Information
Feel free to contact us!
We want to provide you with a great experience which is why we want to hear from you. Helps us bring you more of the information you love and the service you expect.