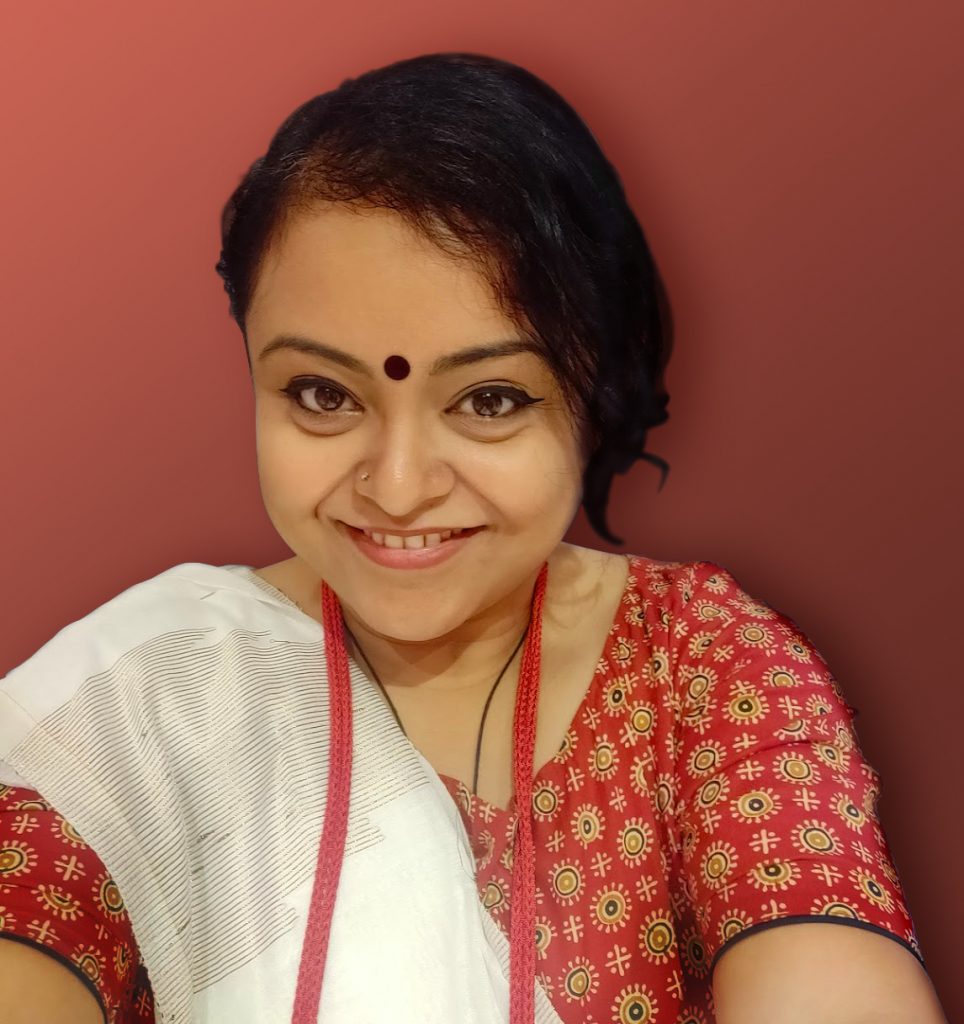 Art and learning new skills always kept me spellbound, and to be honest, I cherished every moment of it. I wanted to celebrate and share the "Joy of Creating", and that's when Vibhushitt came into existence.
Vibhushitt is a Sanskrit word for "adorned".Vibhushitt has been created with the "Joy First, Business Second" concept, to reach those who have an eye for exquisite accessories.
I am a Graphic Artist by profession with a background in Fine Arts. I have a diploma in Painting (Western Style). 
During these 16 years of work-life with 12+ years of industry exposure, I gained Valuable and enriching experience in diverse domains like administration, operations, learning and development, procurement, graphic designing, and more.
I want to take my passion along with my work. Vibhushitt has become an inseparable part of my life. 
It came into being back in August 2018, during my maternity break. What started as a hobby soon became a foundation for self-expression and celebration. Vibhushitt is a "Joy First, Business Second" venture, and its essence lies in creating elegant pieces of artwork that complement the beauty of a festival, ritual, place, or individual. You will find the finest weaving in our products because it is woven by a woman with her love and passion for Crochet.
The joy lies in creating pieces of art that are as unique as each one of us. They are shaped from imagination and woven with unparalleled attention to bring out the intricate designs to their best.
I am also a trained Pranic Healer and Tarot reader by passion.
My main focus has been on building Vibhushitt. However, I would be more than happy to volunteer or collaborate with groups to reach  out to  the unprivileged  section  of our society to conduct basic  crochet  lessons. It would bring me immense satisfaction if any of them can earn a sustainable living by exploring this skill.
Our environment has been deeply impacted by plastic. At Vibhushitt, we took a tiny initiative to reduce plastic waste. This season, we have introduced a range of eco-friendly packaging and Rakhis. We encourage our customers to opt for eco-friendly packaging with no plastic, by cheering for them with a special mention of "Go Green Star" on our FB page.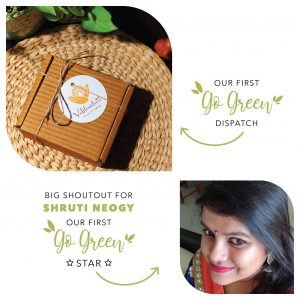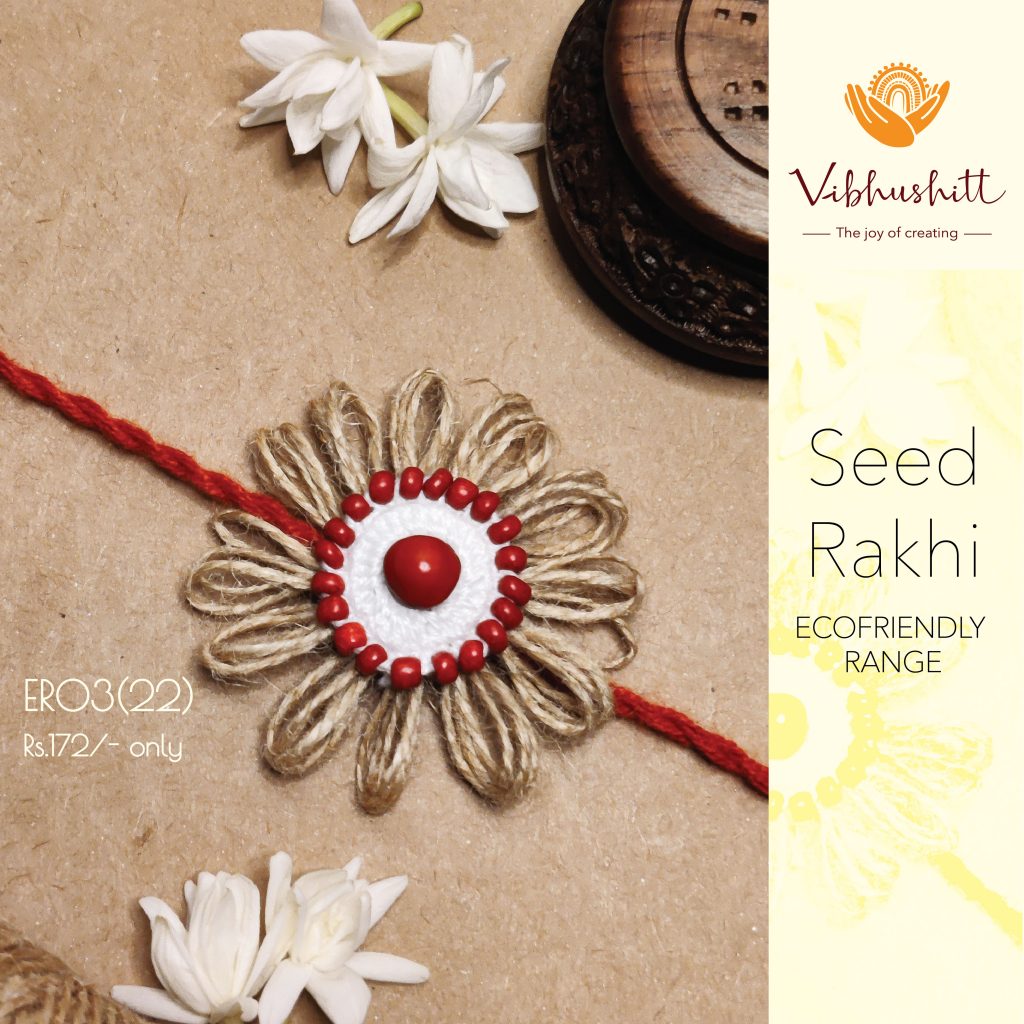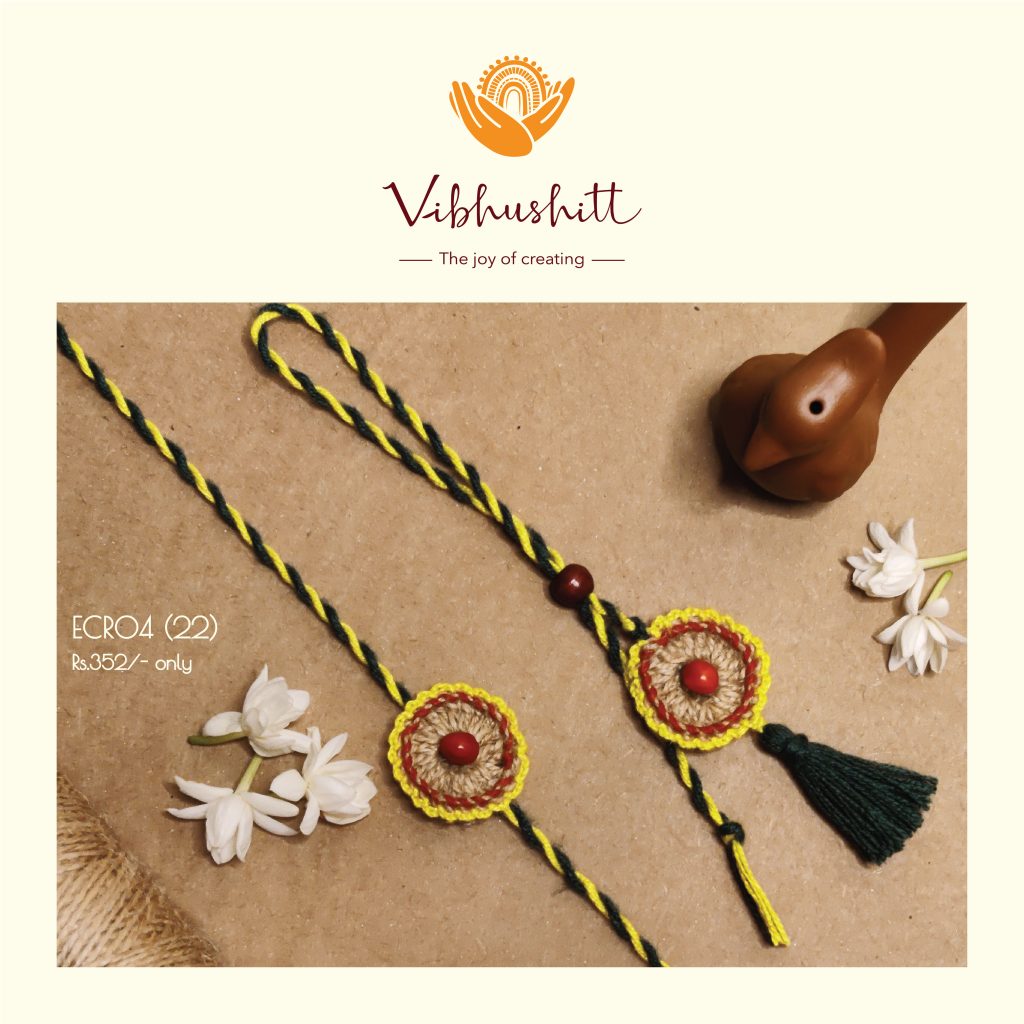 We have also introduced Jute and Seed Rakhis which are not only bio-degradable but eco-friendly. These Rakhis have lucky, red coral wood seeds, which can be germinated and grown into trees, standing tall and strong as an epitome of the inseparable bond between siblings.
Information
Feel free to contact us!
We want to provide you with a great experience which is why we want to hear from you. Helps us bring you more of the information you love and the service you expect.